Fujitsu wins Enabling Technology Leadership Award
Fujitsu awarded by Frost & Sullivan in Digital Twin Technology for Sustainable Mobility
Fujitsu earned Frost & Sullivan's 2022 Asia-Pacific Enabling Technology Leadership Award in the digital twins for sustainable mobility industry.

Frost & Sullivan's global team of Growth Pipeline experts continually identifies and evaluates growth opportunities across multiple industries, technologies, and regions around the world. As part of this ongoing effort, Frost & Sullivan identifies companies that consistently develop growth strategies based on a visionary understanding of the future and effectively address new challenges and opportunities.

Within this context, Frost & Sullivan's Asia-Pacific Enabling Technology Leadership Award 2022 is recognizing Fujitsu as a company that demonstrated exceptional performance in the Asia-Pacific market:

"Fujitsu stands out from competitors based on its commitment to innovation, creativity, and ability to launch new solutions with far-reaching impact and application. It pairs its technology focus with a customer-centric approach, thus earning a solid reputation in the digital twins for sustainable mobility market."(Sandhya Jesu, Industry Analyst, Frost & Sullivan)
Since 2019 Fujitsu is bringing its proprietary digital twin services series ("Digital Twin Utilizer, "Digital Twin Analyzer" and "Digital Twin Collector") to market, in particular to automobile manufacturers and insurance companies in Japan and Asia-Pacific and then in North America and Europe. This helped us to drive the development of new mobility services worldwide, and become recognized with the award in 2022.

The Frost and Sullivan's report (download available below) identifies how Fujitsu's sustainable solutions address issues across the mobility industry through its unique and robust digital twinning platform. With reference to this, Fujitsu is now promoting the research and development of Social Digital Twin(1) technology that aims to contribute to solve diverse and complex societal issues we face today.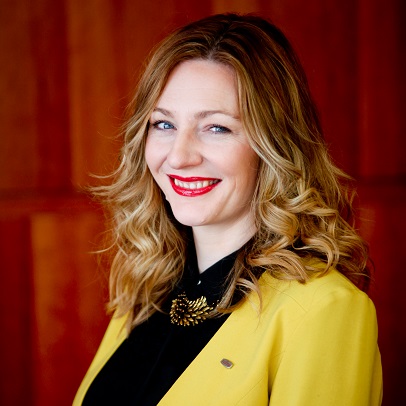 Fujitsu will use digital twin technology to deliver richer information and deeper insights to customers in government, public sector, transportation and utilities to help reduce emissions, increase safety, optimize operations and more. We are developing a strong ecosystem of industry partners to fortify the uniqueness that Fujitsu already brings through innovations in HPC, AI, and annealing.
Cathy McCann, Vice President Head of Trusted Society, Uvance Unit, Fujitsu.
[1] Social Digital Twin :
A Social Digital Twin digitally reproduces the relationships and connections between people, goods, the economy and society to offer a simulation, prediction and decision making environment in which to solve diverse and complex social issues.
Fujitsu awarded by Frost & Sullivan in Digital Twin Technology for Sustainable Mobility
Best Practices Criteria for World-Class Performance
Key takeaways
What You Need to Know about the Enabling Technology Leadership Recognition
About Frost & Sullivan